BRING YOUR BUSINESS INTO THE FUTURE
Simple, intuitive & adaptive
digital

workspaces.
Combine all your applications, documents, templates, intranet, contacts, access points and more into a single customisable workspace.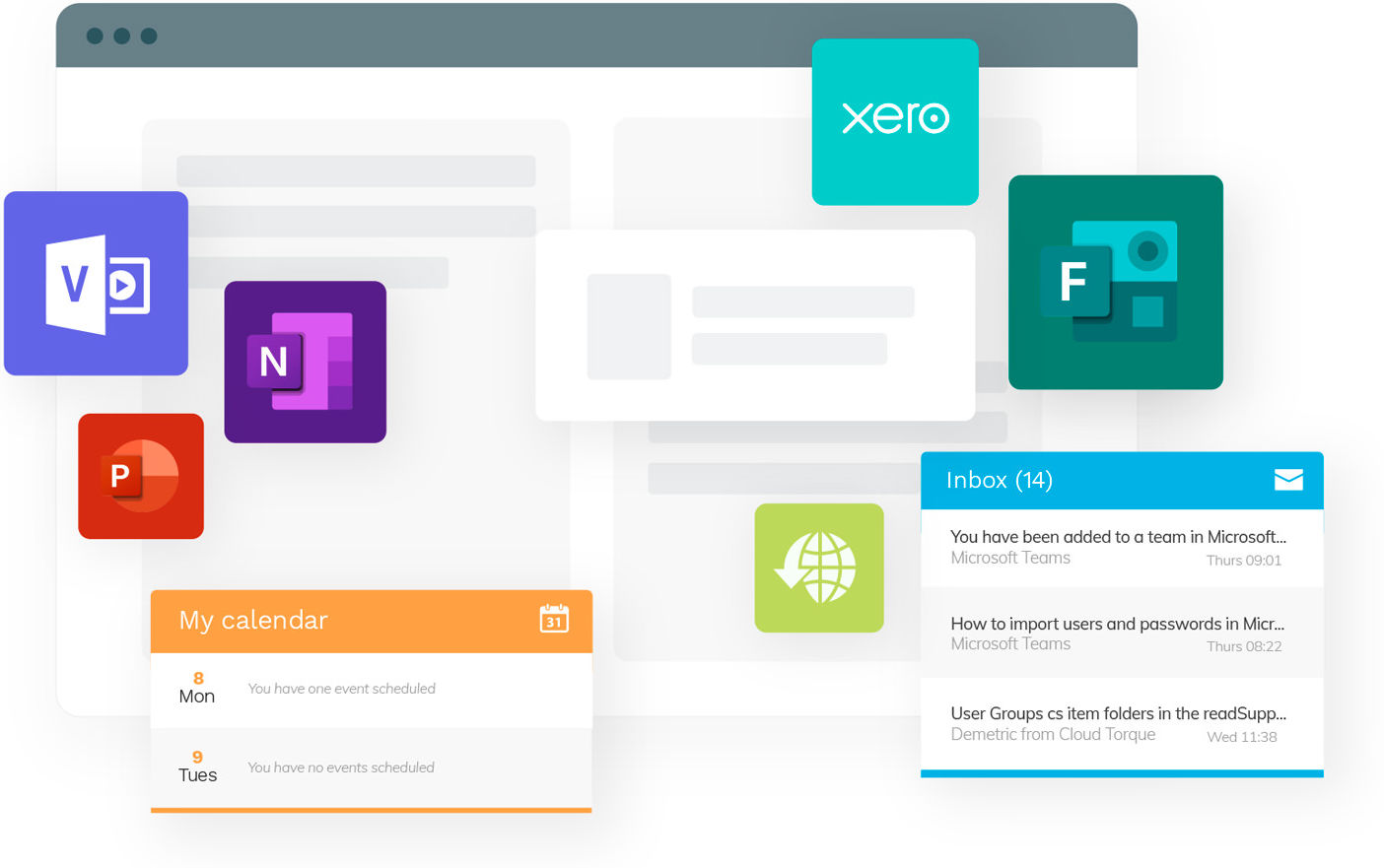 Say hello to next-level productivity.
We don't do cookie-cut workspaces. We build what you need, how you need it so that your team can do their best work anytime, anywhere, on any device.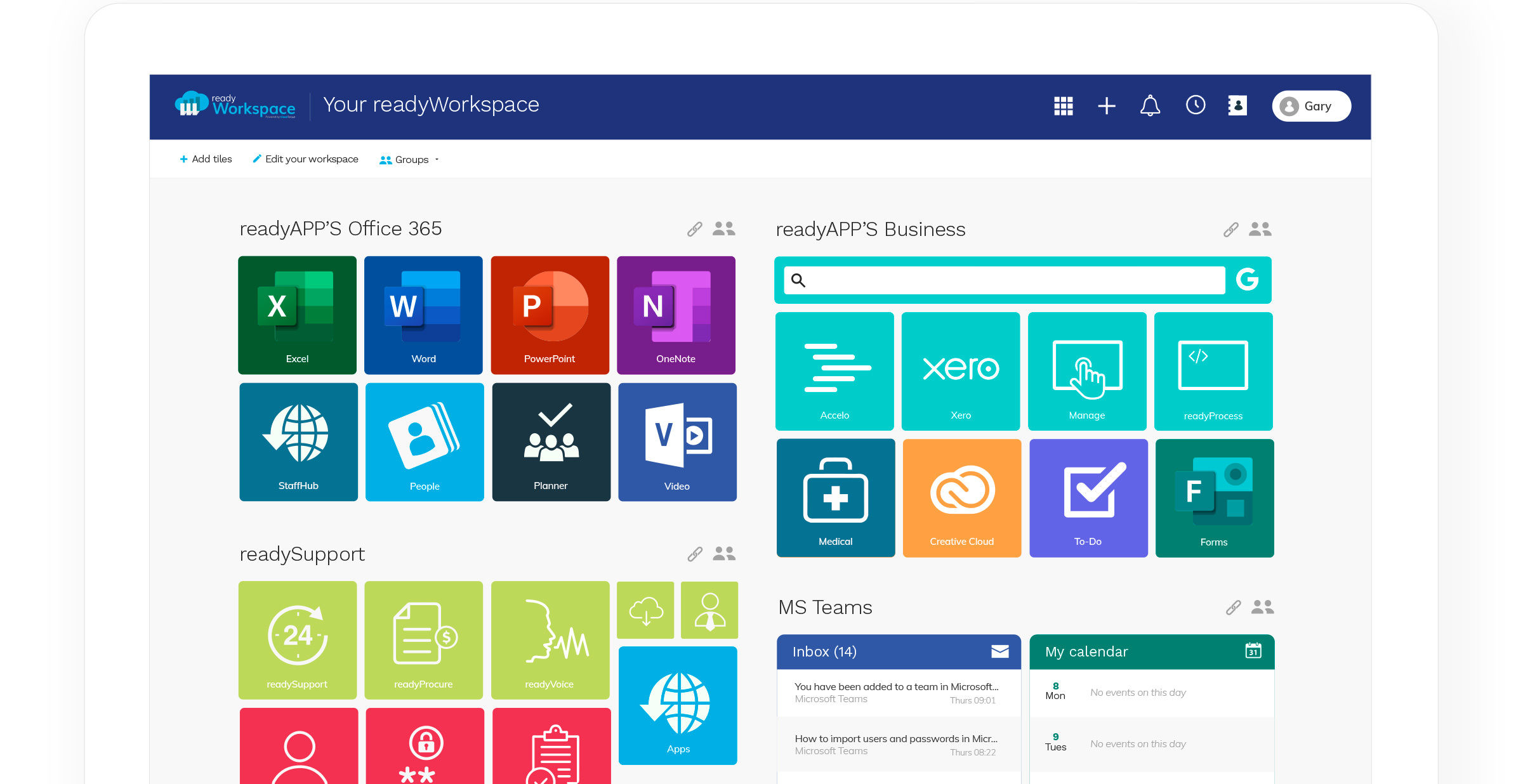 We've kept it super simple
Our virtual workspace is so simple they don't even need a 'how-to' guide to get started. Now that's what we call intuitive design!
Supports all environments
Whether you're still using legacy software from 1999 or you have the latest and greatest systems, we've got your back. We're experts at integrating all software into our online workspaces.
Secure on any device, always
Only pre-approved devices and users can access your team's workspace, keeping your business data & sensitive information as secure as can be.
Customisable workspace layouts
Everyone works differently – that's why we've built our readyWorkspace to be customisable to each and every individual user.
All your documents, comms, apps & access points in one place.
Boost productivity and streamline workflows with the ability to communicate, collaborate, access, edit and store your data within a user-friendly workspace.
We don't just build digital workspaces.
Our power-up IT solutions pair perfectly with readWorkspace to transform your business and help your team become capable, confident and technically supported in the digital space.